Gayle Fletcher, DDS, PA
● Dr. Fletcher earned his D.D.S. from the University of Texas Health Science Center at San Antonio in 1991. He went on to complete his residency in general dentistry.
● Now a retired Lt. Colonel, he served in the Navy and the U.S. Army.
● He is a select member of fewer than 400 doctors worldwide to complete a three-year program in Occlusion (the bite), taught by the Foundation of Bioesthetic Dentistry.
● Dr. Fletcher is an instructor and co-founder of Dental Development Seminars, which provides instructions in oral surgery techniques. This course combines hands-on training in surgical tooth extractions with charitable missions in Guatemala and Costa Rica.
● He is a current member and chairman of the Academy of Bioesthetic Dentistry, Texas OBI Study Club, American Academy of Craniofacial Pain, American Orthodontic Society, American Dental Association, Texas Dental Association, and Brazos Valley Dental Society.
When Dr. Fletcher is not in the office, he is cheering on the Astros. Dr. Fletcher's wife, Angela, is the Human Resources Coordinator for the office. His daughter is a registered nurse by profession. She and her husband welcomed twins in to their family in June. His son proudly served in U.S. Navy as a corpsman, and is currently attending college. He and his wife are expecting Dr. Fletcher's fifth grandchild.
Meet Our Team
When you visit our dental office in Conroe, Texas, our team works hard to ensure that your experience is enjoyable and comfortable. Our dental team is friendly and caring, as well as experienced and talented. We are dedicated to providing you with high-quality dental care and exceptional customer service. We invite you to contact us today at Patient-First Dental Care to learn more about us and Dr. Fletcher, our experienced dentist. We look forward to getting to know you!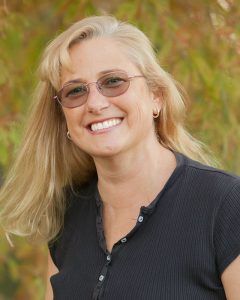 Rhonda – Hygiene Leader
● Rhonda attended Dental Hygiene School at Seneca College in North York, Ontario, Canada. She then received her expanded function degree from the University of Washington in Seattle, Washington.
● Since March 2015, Rhonda has been a part of our dental team at Patient-First Dental Care in Conroe, Texas.
● Priding herself in gentle and thorough care to help each patient achieve oral and physical health, Rhonda enjoys being a part of a team who works together, cares about each other, and cares about our patients.
● When not at the office, Rhonda enjoys swimming, scuba diving, knitting, and spending time with her husband, Chris and their son, Daniel.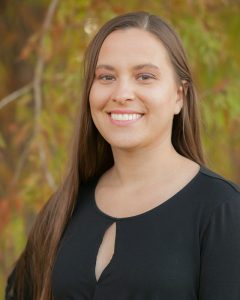 Amanda – Lead Dental Assistant
● Amanda studied at WSU in Pullman, Washington for one year before deciding to go into dentistry.
● In 2007, she joined our team!
● She strives to provide our patients with the best possible care.
● "Dr. Fletcher has taught me so many new things in dentistry, especially bioesthetic dentistry. I've been migraine-free since 2008 because of the restorative dental treatment that he has completed to align my bite and jaw joints properly."
Amanda loves to spend time with her daughter, Taylor, and her husband, James. Together, they enjoy going to the park, bowling, roller-skating, going to the movies, and being off-the-wall silly. When they get the chance, they also enjoy playing darts both competitively and for fun. Amanda loves to be outdoors and enjoys camping, fishing, and gardening.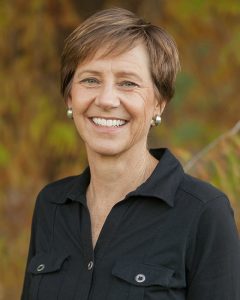 Angela – Human Resources Coordinator
● In 1986, she graduated with a bachelor's degree in biology from Trinity University in San Antonio, Texas.
● Angela joined our team in 1995.
● Working behind the scenes in our practice, she is found supporting our team in various ways, such as taking care of payroll, paying bills, managing reports, and assisting with team meetings.
Angela has two grown children and five grandchildren. She has been married to her husband for over half of her life! Away from work, Angela enjoys photography and hiking, and she thinks it is best to enjoy both at the same time.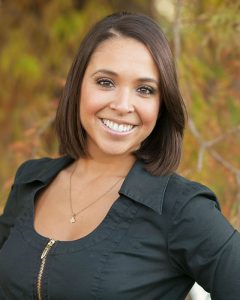 Dani – Registered Dental Assistant
● Dani studied forensic psychology at Kilgore College for two years.
● In April 2014, she joined our team.
● While assisting, she works to brighten the world, one smile at a time!
● Patients describe her as outgoing and friendly. She always brings laughter and a willingness to grow as a person by learning, watching, and doing.
● She loves helping our patients achieve healthy, beautiful smiles.
Dani has one daughter named Kinley, as well as a black and tan coonhound named Riley. In her free time, she enjoys reading, running, cooking, bow-hunting, and fishing.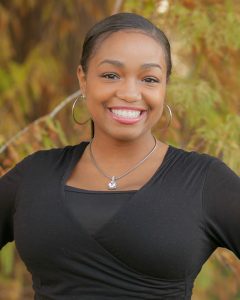 Shyra – Financial Coordinator
● Shyra joined our practice in June 2014, and she brings years of experience with her.
● After completing her dental assisting program in 2010, she quickly began to build her knowledge of dentistry.
● It is usually her friendly voice that you hear when you call our office, and she is always glad to answer any questions you may have about your financial concerns or payment plan options, and to help schedule your appointment for a convenient time.
● As our financial coordinator, she helps our patients understand their insurance benefits and other financing options to complete the treatment they need.
● She is excited about her job, and we are certain that you will love her kind, sweet, warm personality.
Shyra has one daughter, Jaiden, who is perfect. She loves building strong family and team relationships.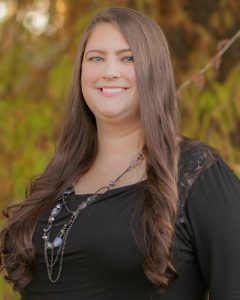 Abby – Patient Care Coordinator
● Abby entered the dental field in 2008, and she offers a broad range of dental office experience. She joined the team as our patient care coordinator in August 2014.
● When a patient calls, she assists with questions, finds the perfect appointment, verifies estimated insurance plan savings, and assists with discussing flexible treatment options. Overall, she helps patients make decisions about moving forward with their dental care to achieve and maintain a healthy smile.
● Whether you prefer a phone call, email, or text, she will continue connecting with you regarding the next step of treatment. She also maintains reminders regarding your next appointment and monitors your case until completion.
● Using her passion for technology, Abby monitors our overall online presence via social media, the practice website, digital marketing, and electronic communication system.
● In addition to online marketing, Abby also assists with managing various advertising campaigns and connecting with the community through networking opportunities.
When she isn't working to help patients achieve healthy smiles, Abby enjoys discovering the latest technology, catching up on TV and movies, and spending time with friends and family.